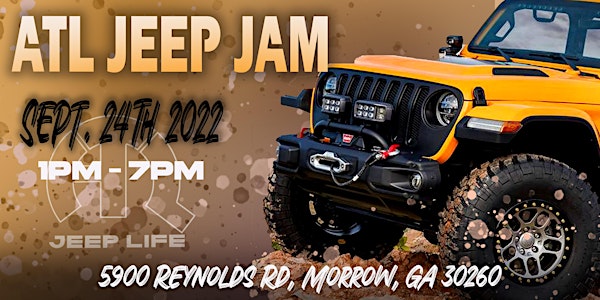 Welcoming all jeep enthusiast to get a taste of what ATLANTA JEEPING has to offer!
It's time to Show and Shine! Will your jeep be one to take home one of our coveted trophies? Categories include but not limited to "most represented jeep club" , "best in show" , "queen of show" , "Best audio", "most dirtiest" "most trail rated" , "best mall crawler" and more!
Be sure to check out our top of the line vendors and sponsors! Giveaways , raffles , prizes , it's ATL JEEP JAM!!!
*Entry fee will INCREASE at the door*
Contact ATLJEEPJAM@GMAIL.COM for VENDING OPPORTUNITIES